Seeing the needs from our clients and in order to be able to provide a complete scope of service for engine room, our company developed a electric & automation department. We can deliver all possible electric equipment, materials or if they are obsolete, we can provide you with retrofit or equivalent option.
Our technicians can perform following jobs:
Main engine jobs
Oil mist detectors
Testing and maintenance of ME control stations
Electric actuators repairs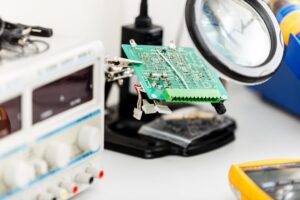 Auxiliary / shaft / emergency generators jobs
Cleaning of alternators
AVR retrofitting
Parallel work of auxiliaries jobs
Power grid analysis – THD factors and THD filter matching, onboard load characteristics charts preparation
Engine room jobs
Various sensors testing and calibration (pressure, temperature transmitters, switches, level sensors)
Electric motors overhauling – bearings replacement, rewinding, insulation measurements and more
New cabling, cable penetrations renewal, re-banding
New installations – Marorka system, scrubber, high voltage installation with all including documentation, class certification, materials specification and delivery)
Most common system modification and troubleshooting jobs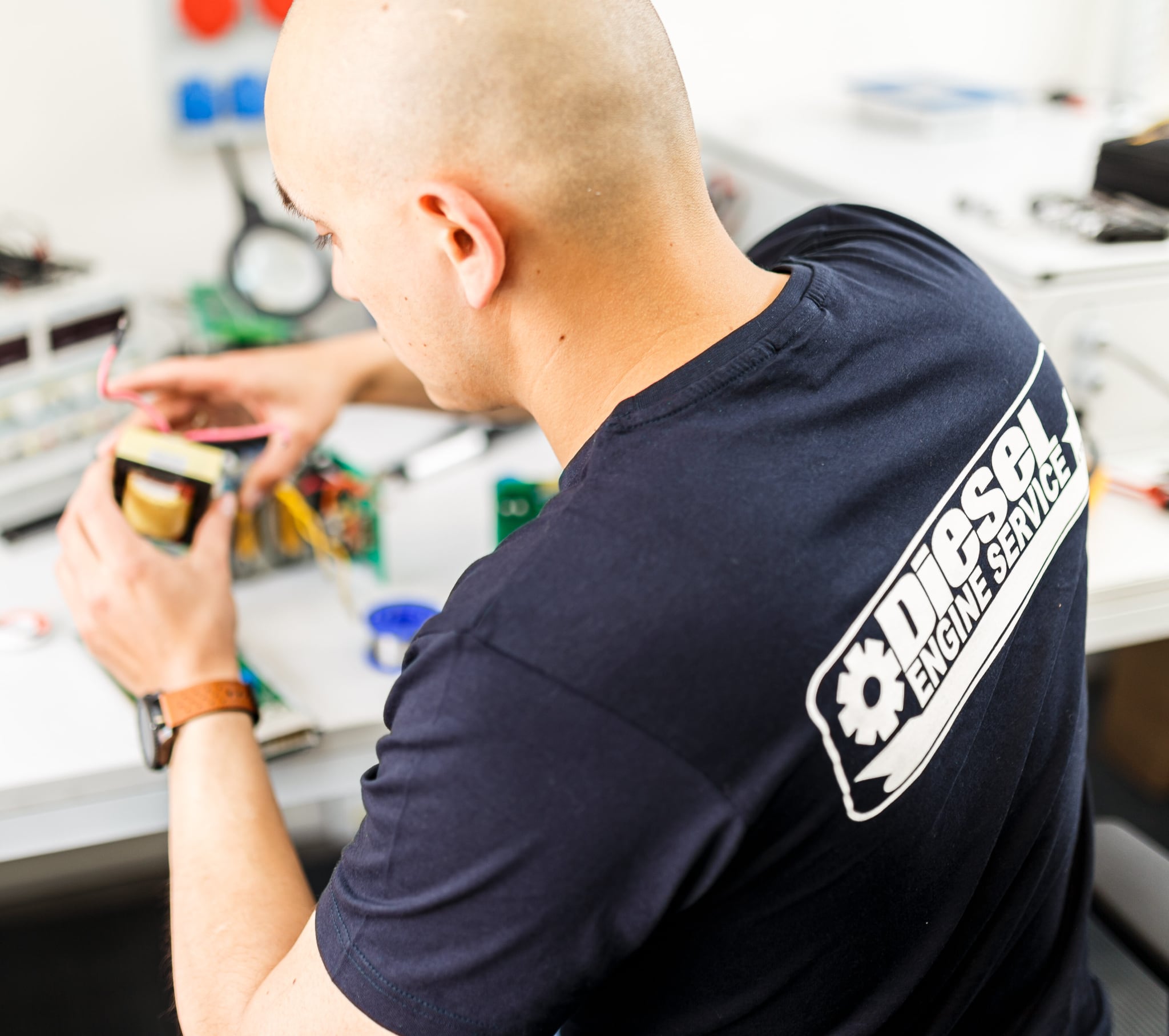 Retrofits and repair of various electronic PCBs like valve drives, PLC systems, HVAC automatic
Class renewal dry dock tests of alarm systems for cargo, ballast, fire detection, engine room
Local system testing and repairs (seed log, cathodic protection, boiler adn steam plant, weather station)
Selsyn and other position indicators
Steering gear rudder control and feed-back along with bow thruster troubleshooting
Frequency converters installation (up to 1.5 MW installations)
Extending and small modifications in Kongsberg system (K-Chief 600, K-Chief 700, AutoChief, C-2000)
SIKA thermo-calibrators repair center
DES is a SIKA certified repair and recalibration partner. We are providing technical support, spare parts and on board re-certification. We are capable of performing annual temperature sensors check and recalibration. If you care about keeping your temperature measurements under control without sending your equipment ashore, please consider our services.